Pool remodeling is an excellent way to give new life to your old pool. Many people remodel their swimming pool to give it an all new look, and this is definitely one of the most eminent reasons to do so. But you can do much more with a pool remodel than just enhance its look. You can do change everything from making it better energy competent, to enhancing its functionality, to making it more friendly for the kids. Learn about the many benefits of pool remodeling here!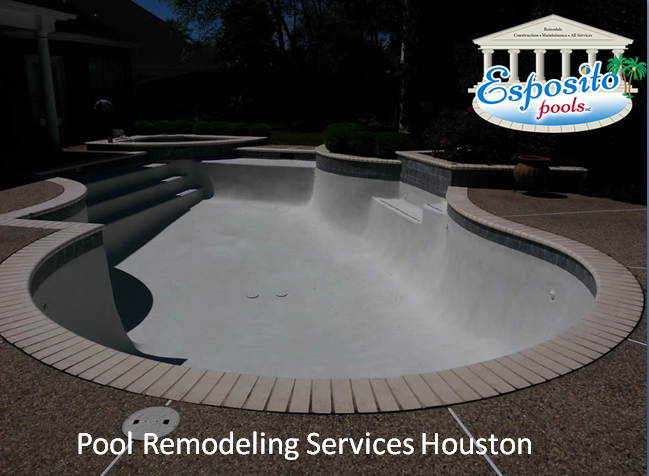 Better Energy Competence
A great reason for a pool remodel is to make it more energy efficient. You can replace your old pool equipment with innovative, higher efficiency pump, filters and solar heaters to improve the energy efficiency of your swimming pool. Pumps now come in variable-speed models, so you can save a lot of energy by changing the speed of the pump or using higher settings for more thorough cleaning. Of the three types of filters (cartridge, D.E. and sand), cartridge filters provide the most energy efficient flow and reduce the pump's electricity use. You can save money and energy by upgrading your pool's equipment to latest, contemporary pool equipment.
An Innovative Finish
To give a new finish to your pool is one of the primary benefits of choosing pool remodeling. Swimming pool finishes have undergone a huge transformation in the recent decade. Now there are innovative pool finishes available in the market that brings the vibrant elegance and durability of nature to your pool floor. From cutting edge aggregate pool finishes to the new generation of quality pool plaster and pool tiles, the new varieties of pool's interior finishes are available in a wide array of styles and colors, and offer superior strength and durability. These new finishes look spectacular & impressive and add an attractive visual appeal to your swimming pool.
More Kid Friendly
Swimming in a pool may be a fun summertime activity for children, but you need to keep your pool safe for the young ones who frequent your pool. Pool remodeling is a great way to make your pool friendly for the kids as well and there are many ways to do that. You can install pool covers or barriers to your pool or reduce the depth level for safety reasons. There are many features that you can add to your existing swimming pool to transform it into an aquatic playground for your kids. Consider installing diving boards, waterfalls or cascading jets, slides when remodeling your pool. Make sure your swimming pool area is remodeled in a way that maximizes fun as well as ensures kid's safety.
As we said in the introduction, the major reason most people remodel their swimming pool is to include new features and give it an attractive look. So, if you are also planning to remodel your pool in imminent days, then you must book pool remodeling services in Houston now!