Heavy rains, flood and storm could cause serious damages to your swimming pool. Flooding can change your pool's pH balance, dilute the water chemistry, make it insufficiently sanitized, result in equipment malfunctions and leave behind a lot of wind-blown debris, thus, making it dirty, clouded & inconvenient to use for swimming. The following procedure is recommended to rectify the problems related to your flooded pool after a major storm:
Conduct pool inspection: Conduct an inspection of the pool & its surrounding area and check whether the pool equipment such as pump, filters, cleaners, power supplies and grounding are working or not. Check the fencing requirements to restrict access to the pool area in order to prevent any accident. If you notice any damage to your foundation and any of the pool equipment is not working, call a pool professional immediately.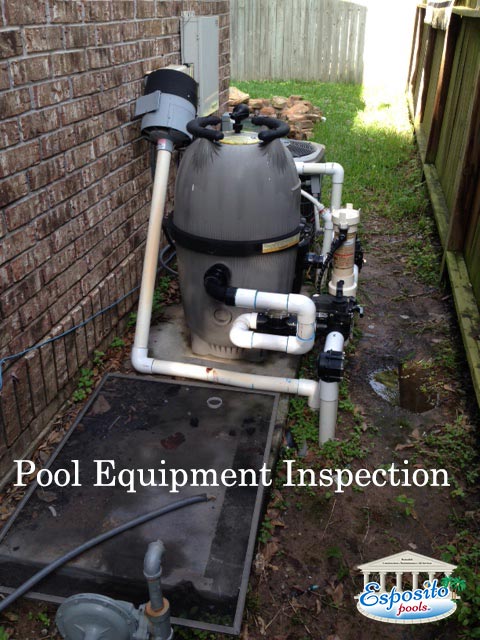 Do not drain your pool: Due to heavy rains, the ground water may have become saturated so it is extremely important that you don't drain your pool, without the advice of a licensed pool expert. Emptying your pool after flooding could cause it to pop out of the ground or crack, causing severe damages that are beyond repair. Also, do check for missing paving materials, leaks, and other structural damages to the pool construction.
Restore pool water quality: If you suspect any kind of contamination from sewage runoff or water damage to electrical equipment, you must stay away from your pool and call for professional pool maintenance service. If no such contamination is suspected you can start the pool cleaning process as mentioned here:
•Skim out as much dirt and solid debris out of your pool as possible using skimmer or pool net. The earlier you remove the debris from pool, the sooner the clean-up process can begin. Debris that settle down to the bottom should be vacuumed to waste to reduce the risk of plugging filter.
•You can use an automatic pool cleaner or manually vacuum the pool yourself. You can test the water chemistry once you have cleaned the pool. Check the pH, alkaline and chlorine levels and balance them accordingly to get your pool water back to its pristine state.
•Rainwater introduces algae and other contaminants to your swimming pool. The pool inundated with flood water is likely to turn green due to algal bloom. You should shock treat your pool and add algaecide to prevent the growth of algal bloom, following flooding situation.
•Test the alkalinity and pH, the following day to see if the pool water has maintained its level. Take a sample of pool water to your local pool professional company to have it tested for a complete analysis.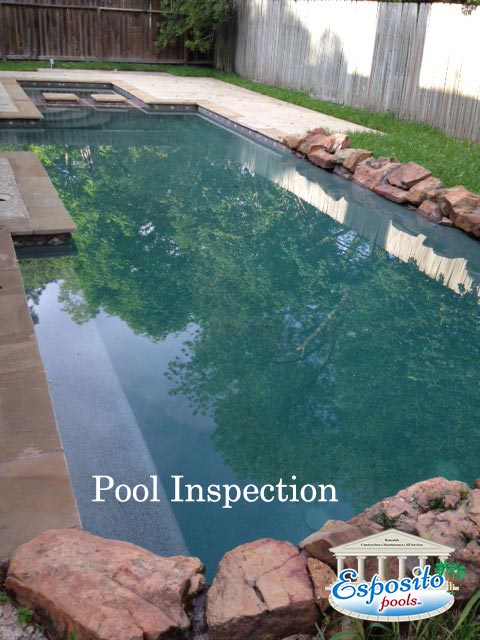 Ideally, you should hand over the pool cleaning process to pros, especially in situations like flood aftermath, as pool cleaners are licensed & trained to keep your pool at its best. Recently, Houston and surrounding counties have been severely damaged by several days of record rains and flash floods. If your pool has been affected by the recent flooding, call your pool repair and maintenance services company in Houston to get your flood-affected swimming pool restored to a swimmable condition. We are the expert pool remodeling, repairing and cleaning services company in Houston for over 20 years. Call Esposito Pools today to discuss your post-flooding clean-up and pool maintenance needs.