Soon the freezing temperatures will give a knock on every door in Houston and Cypress. What can you do to protect your pool equipment from freeze damage? Here are a few tips that might prove helpful to protect your swimming pool equipment during extreme cold.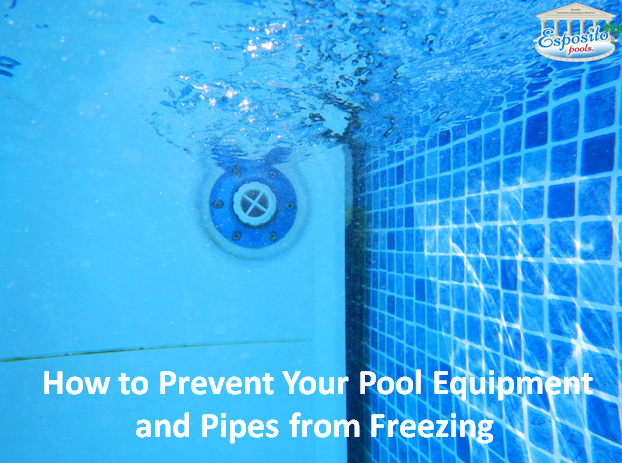 Taking care of your pool doesn't end when you put the cover on. It's important to continue cleaning your pool & equipment during the winter season to prevent freeze damage. It would be far better, if you fix an appointment with a reliable company that offers pool cleaning in Cypress or Houston area.
1. Go Automatic – Always ensure that the main pool pump is running continuously while the temperature is below freezing point. The pool should have a freeze protection device installed which will automatically turn on the pump when the temperature drops down to around 34 degrees Fahrenheit. The freeze protector will keep your pool running until the time the temperature rises above the freezing point. If the freeze protection device does not turn itself on automatically, it's recommended that you call for service as soon as possible, so as to get the situation rectified.
2. Keep Your Pool Clean – One needs to always make sure that their pool remains clean. If your skimmers and main drain get blocked with leaves and other debris, then the pump will not move enough water to prevent freezing. No matter its cold outside, do not forget to clean the skimmer baskets daily if the need arises. Call your reliable pool cleaning Cypress Company to get your pool cleaned properly & professionally.
3. Maintain the Proper Water Level – The water level tends to go down in extremely cold weather. If the water level gets too low, there are chances that the skimmers might run dry and cause the pump to lose prime. If this happens, then there will be no water movement through the pool equipment and the plumbing line is certain to freeze.
4. Drain the Backlash Line – Make it a regular habit to remove and drain plug or open the hose bib on the backwash line. Backlash line follows the tendency of retaining water in them. If this water is not drained on time, then backwash line can freeze and ultimately break.
5. If there is No Power Supply for a Longer Duration – In an event you lose power supply of your house for a longer duration than expected; don't forget about the pool equipment. Make sure to remove all the drain plugs from each and every piece of equipment, be it pump, heater or filter. Cover the pool equipment either with blanket or tarps. This may provide you with just enough protection to keep the equipment and plumbing from freezing.
Be sure to keep your swimming pool in great condition over the winter months to provide years of enjoyment! Before you can dive into its cool blue water in summers, you have to perform all the maintenance enlisted above during winter months. For cleaning pool to protect against cold and other regular maintenance, you must get in touch with reliable pool cleaning Cypress Company who will provide exquisite services to keep your pool in good condition for years.