Like most good things, a swimming pool requires a great deal of maintenance and care. Whether it's a swimming pool in the backyard of your house or a commercial pool, it will require the occasional repair as it begins to age. Cracks may develop or there can be leakage issues with your pool, these little things can add up to bring huge jolts in your maintenance budget. Without the right tools and the knowledge of right materials, pool repairs cannot be done by you. So rather than doing it yourself, hiring experts for the job is a good idea. Consider these three things while hiring the right pool repair company: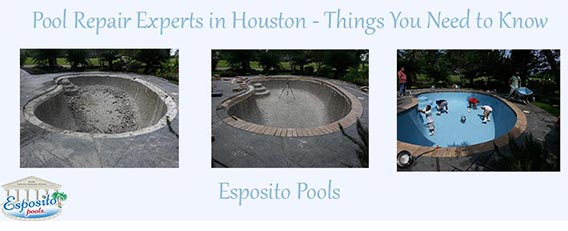 • Is the company a pool expert? It is important to hire a pool service company with expertise in every type of pool repair works including pool leak detection; problem identification with heat pumps, pool lights, filters, automatic chemical feeders, and other pool equipment; plumbing diagnosis; and pool surrounding and paving issues. An expert pool repair company will make simple yet great improvements on your current pool to help you save hundreds of dollars on your repairing work.
• Does the company have state license? Major repairs to any pool require special licenses. Some states in the U.S. require pool service companies to have contractor license in order to carry out building, repairing and maintenance works on residential pools. For instance, the State of Texas requires a license to perform work on pool equipment. So before hiring talk to your pool repair company in Houston, TX to make sure it is properly licensed for the types of repairs you've requested.
• What's the reputation of the company? Know about the company's reputation in the community, and the best way to do this is to check their previous works and results. Also, observe some of their true customers through their testimonials. A reliable pool repair company, which has been in this industry for several years, will always provide trustworthy services that any customer would like to recommend to others.
In addition to doing your due diligence, don't forget to ask for referrals from your friends and neighbors who have got their repairing works done by a pool service expert. These facts might come in handy the next time you hire a pool repair services company. No matter what type of pool repairing service you're looking for, follow the above mentioned tips to hire a professional pool specialist that can fix your problem in a short time at a reasonable price.