POOL REMODELS, PLASTERING, TILE AND COPING - SERVING CYPRESS, HOUSTON AND KATY
Free Estimates
281-931-5443
Pool Remodeling - Higher Quality and Greatest Value
Swimming pool contractors for everything you need to remodel and repair your swimming pool with the highest quality materials and workmanship. We include more items in our pricing to make sure you get the most for your money.
We are a quality pool remodeling company and we recognize that your pool, deck and backyard transformation can make your home it's own enjoyable backyard oasis for your family and friends. Whether your pool needs a small repair or is needing major pool renovations we have the experience and expertise to take care of you before, during and long after job completion.
Beyond the Sale
Our customers have continued to call on our expertise for many years after job completion. We are extremely proud of our record that once a customer uses us, we continue to be the only company they will call and trust for anything pool related. Our reviews are very strong, earning value to being a top 20 pool company in all of Houston. You can always know that we're here to answer your questions before you become a customer or if it's been years since we did any work for you. We offer the most inclusive remodeling packages and don't try to up-charge you for extras. Our advice is far removed from just selling you a popular brand you have heard of. From the beginning we will educate you. To quote almost every customer: "No other pool company explained that to us" We will tell you the pro's and con's about all the materials available so you can make the best decision for you and your family. We provide you with the highest quality materials and workmanship. Most of the time equal to or below what other companies charge for lower quality materials inferior workmanship. Unlike most all other companies, our commitment and communication is very strong even after the job is completed.
Constant Help and Communication After Remodel
Plaster care is critical during the first 3 weeks after a pool remodel. We remain in daily contact and communication with you until the plaster break-in is complete. Everyone should recognize the importance of plaster care while the plaster is curing to just 80% strength during these first 3 weeks, and it is imperative that your pool gets the proper balancing and care during this time. Anything less risks you not having high quality plaster finish that you should expect for years to come. We are committed to each and every customer to make sure your pool gets the correct care not only for the first 3 weeks of new plaster, but even years later our customers still rely on our expertise and help.
Contact us today for all your swimming pool remodel needs.
Pool rebuild - cut in half and added benches & water features: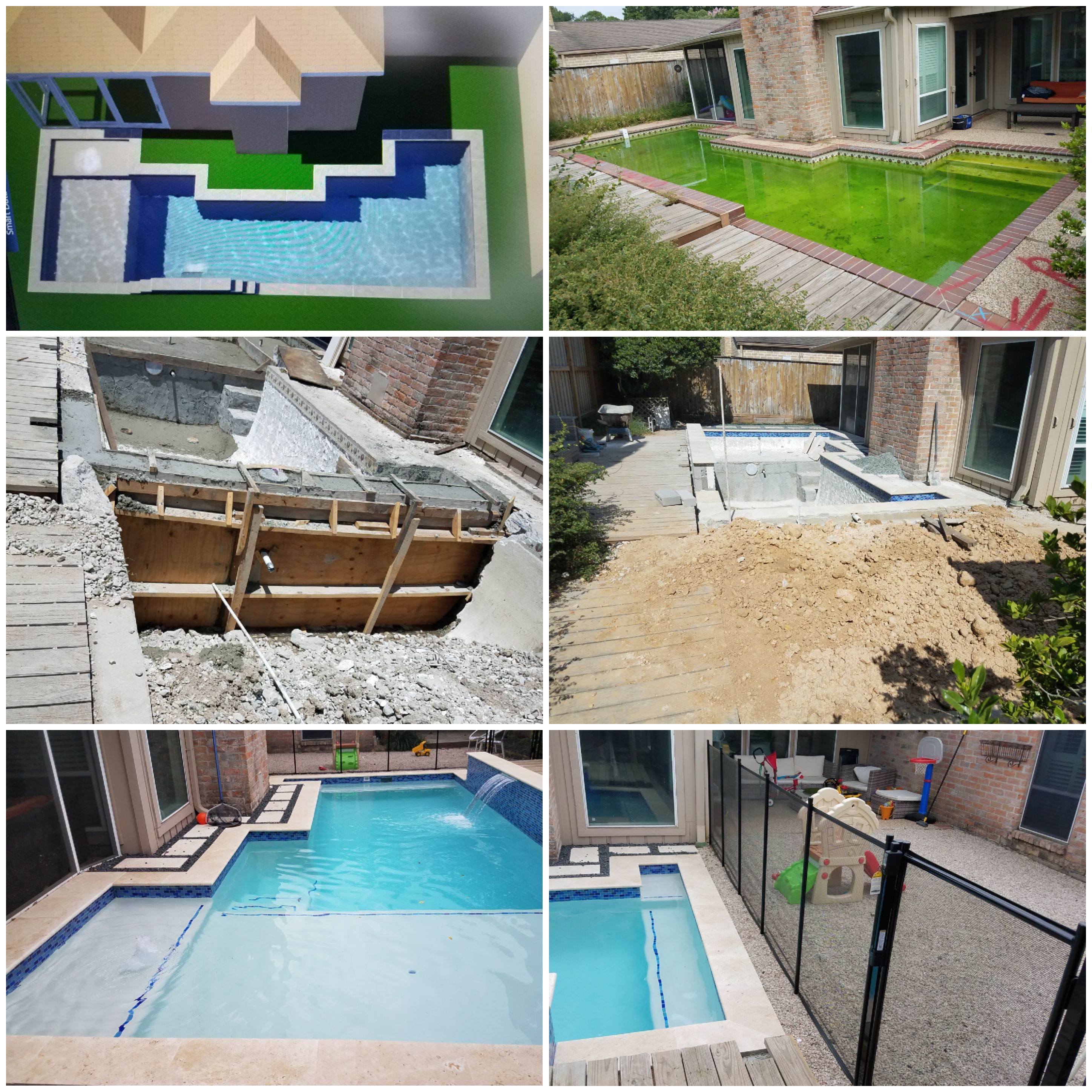 Pool remodel - pool plastering, coping, tile & decking: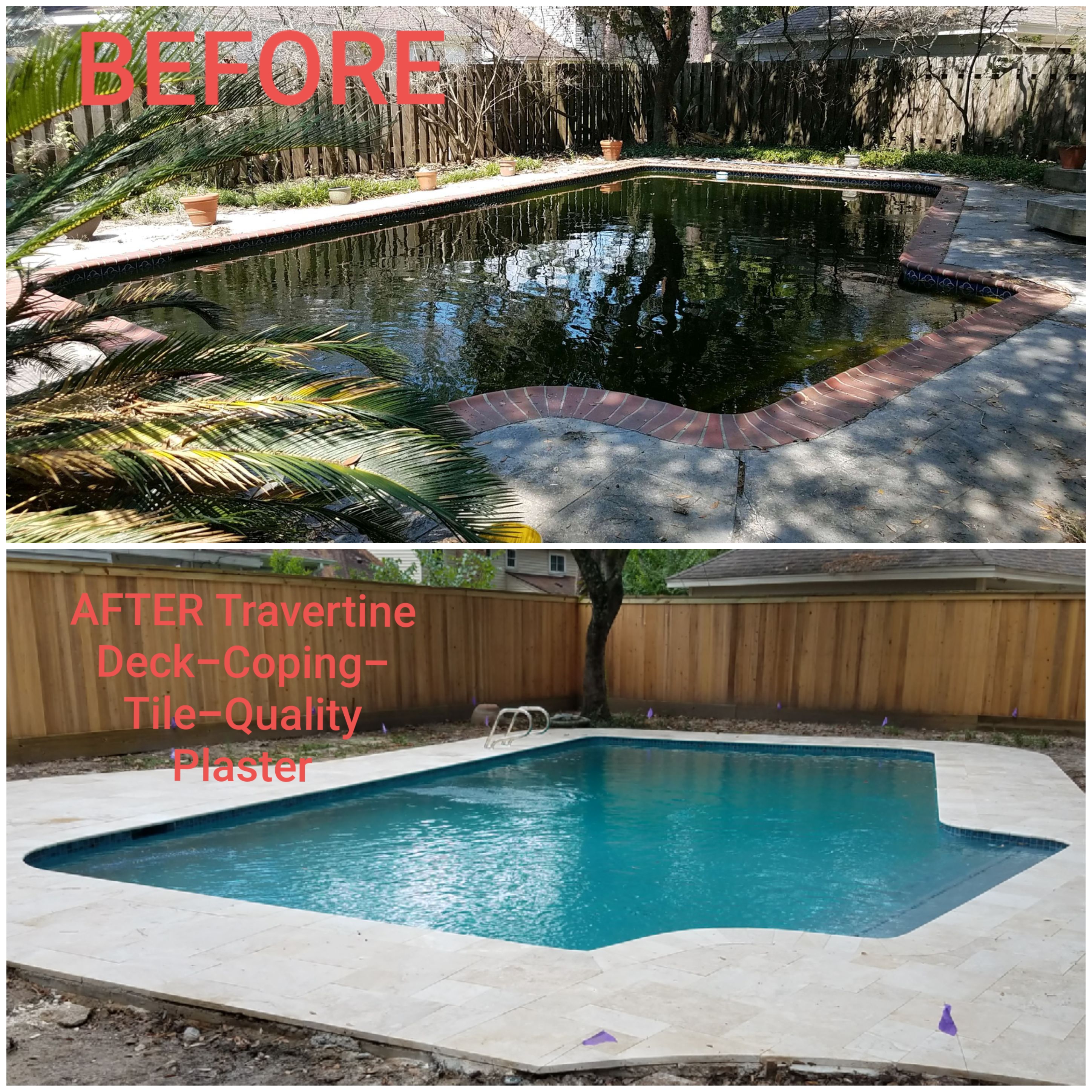 Pool remodel - removed broken cantilever decking
installed Travertine coping and plaster: