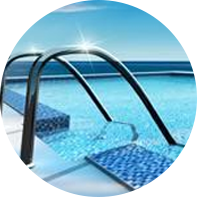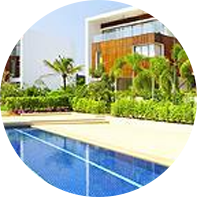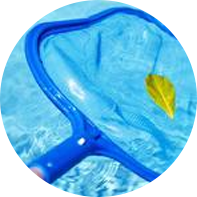 Esposito Pools Inc
We have been taking care of customers under our family name for over 20 years, since 1995. We offer just about everything for your pool needs whether you're looking for the best advice anywhere or needing quality work done. From new pool construction to smaller remodels and renovations of plaster, tile and coping, to weekly cleaning services and all repairs. We install and repair all types of equipment such as pumps, filters, heaters, cleaners, and even slides. You can trust that we are fully insured, trained and licensed and our advice is second to none because we care about you. Read more about:
We offer just about everything for your pool needs. New pool construction and renovation, service and repairs, and installation of all types of equipment such as pumps, filters, heaters, cleaners, and slides.
We specialize in swimming pool remodels, repairs, leak detection, construction consultation and weekly cleanings in Greater Houston, Cypress, Katy, and all surrounding areas.
Pool News
Repair Considerations For Fiberglass Swimming Pools
In the recent past, fiberglass pools have become popular with homeowners because they are relatively easy to install, can hold up well over the course of time, and they look spectacular. But, there exists some repair issues specific to fiberglass pools and can be problematic in the later run.
If you're considering to install an inground fiberglass pool or if you already own one and thinking of remodeling it, then you might have or will come across the below mentioned common repairs associated with fiberglass pools.
LEAKS – When the fiberglass shells are shipped to their new home, it is very much necessary to add a backfill to keep the shells in place. Though sand is used normally yet this material can play havoc with plumbing. But how? If the sand around the pipes is not properly compacted, it will settle which causes pressure on pipes and eventually leads to leaks.
BULGING WALLS – Maximum of the inground pools are dug from the earth before vinyl or concrete is added to create a surface capable of holding water. The above-mentioned sand backfill issue can be a problem here too because when sand is saturated by water, it becomes liquefied and this leads to immense pressure being placed on the walls of the pool. If the fiberglass shell is not strong enough to withstand this pressure, unsightly bulges can form on the wall.
SPIDER CRACKS – In all the fiberglass products, these cracks are common and accepted. They are mere hairline cracks that appear on the surface layer, also known as the 'gel coat'. Moreover, these cracks are not structural for they don't extend into the structural layers of the pool and only affect the thin layer of the gel coat.
The main reason why they are known as "spider cracks" is that they branch out like the spokes of a wheel from a center so the result looks a lot like a spider's web. Although these cracks don't cause any real issues, yet they look horrible. And after all, when you have spent thousands of dollars on a fiberglass pool, won't you expect it to look fabulous?
POOL LEAKS – A leak in a fiberglass pool can cause the pool shell to lift from the ground. Pool leaks can occur anywhere inside your pool; a leak can occur at a pipe connector under the pool deck, beneath the skimmer, on the sidewalls and a crack in the shell. Prevent problems by detecting and repairing the leaks in your pool quickly as it might get worse in the long run, causing greater damage to your pool and need costly repairs.
These are the main fiberglass pool problems along with few others. But the fiberglass pools come with many advantages too. If your swimming pool is going through all or any of the aforesaid common fiberglass pool problems, you need to contact a professional team specializing in pool repair in Houston or your local area to fix the existing issue as soon as possible to avoid further loss and damage.
read more »
Rebound Cracks – Solution Is To Get Your Pool Repaired
Rebound cracks are predominately horizontal cracks that occur 2-3" below the top of your pool steps. It occurs when the excess gunite bounces off the wall upon application that has a low cement to sand ratio and is weak in strength. Upon immediate visual inspection, it is impossible to see any issue. As the pool ages and settles with time, the steps built with low cement content don't have the strength to withstand the stress and the weakest areas crack. Usually, the crack runs horizontally under the step.
So for this, you need to get your pool plastered again or get it fully repaired by the company specializing in pool repair services. But before you seek professional help from a pool repair company, check out the reasons for pool cracks:
• INADEQUATE BEARING OF THE SOILS OR SOIL RELATED ISSUES – When the pools are built, no one is bothered to take into consideration the soil over which the pool is being built. When you consider all the construction material and the pool water, then a pool can weigh more than 450,000 lbs. The soil in the Texas region is very reactive and that is why the soil cannot withstand the weight of the pool until and unless the soil is properly prepared. Moreover, the construction efforts put in by the company specializing in pool repair in Houston are always in place to deal with the soil issues and avoid any future problem like this.
• LACK OF TENSILE STRENGTH – Inadequate tensile strength and improper placement of reinforcing steel can also cause pool steps to crack. The rebar installed in older pools varies on its placement. Often rebar is installed in larger than 10"x10" on center grid patterns which are bad. 8"x8" on the center grid pattern is standard in today's pools.
• INADEQUATE COMPRESSIVE VALUES OF THE GUNITE – Guinte application is considered great and perfect in pool construction if all rebound and trimmings are thrown out of the pool during construction. However, if this is done the total cost of the construction would increase. The areas of the pool that have rebound in them have no compressive strength and the pool structure is weak in that area. Hence, do not throw any of that dead material, instead, wind it up on the pool floor, steps, and benches of the pool and spa.
If your pool is also facing rebound cracks, it's time to think about a pool remodel or pool repair. Cracks in swimming pools must be addressed to prevent them from becoming worse, such as allowing the pool to lose water. Water loss may not appear to be a concern; however, any amount of water loss over a period of time can result in the major structural problem for the pool. Esposito Pools – the reliable and professional company offering pool repair services in Houston takes pride in going beyond your expectations and will do everything to explain the most efficient way to operate your pool or make repairs or remodels.
read more »
Call Greater Houston 281-931-5443 or Metro Houston 281-213-9991
Our expert staff is standing by to answer your questions