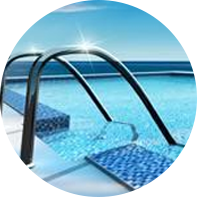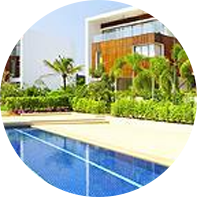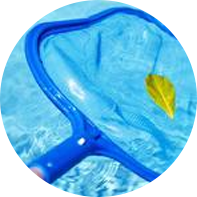 Esposito Pools Inc
We have been taking care of customers under our family name for over 20 years, since 1995. We offer just about everything for your pool needs whether you're looking for the best advice anywhere or needing quality work done. From new pool construction to smaller remodels and renovations of plaster, tile and coping, to weekly cleaning services and all repairs. We install and repair all types of equipment such as pumps, filters, heaters, cleaners, and even slides. You can trust that we are fully insured, trained and licensed and our advice is second to none because we care about you. Read more about:
We offer just about everything for your pool needs. New pool construction and renovation, service and repairs, and installation of all types of equipment such as pumps, filters, heaters, cleaners, and slides.
We specialize in swimming pool remodels, repairs, leak detection, construction consultation and weekly cleanings in Greater Houston, Cypress, Katy, and all surrounding areas.
Pool News
Self-Pool Maintenance Is Now No More Cumbersome - Check How?
"The secret to pristine pool health is regular and routine care." Swimming pools are amazing in all the four seasons: spring, summer, fall and winter. They somehow make the person feel rejuvenated and refreshed. However, the quality of pools matter!! Keeping the pool sparkling clean is not as cumbersome process as you might think and this is where pool cleaning Cypress Company steps in. All pools are different, and so are their maintenance needs. Unlike other service providing company which charge extra bucks and offer not-so good services, we are a reliable team of experts who will ensure that the pool stays in healthy condition for years.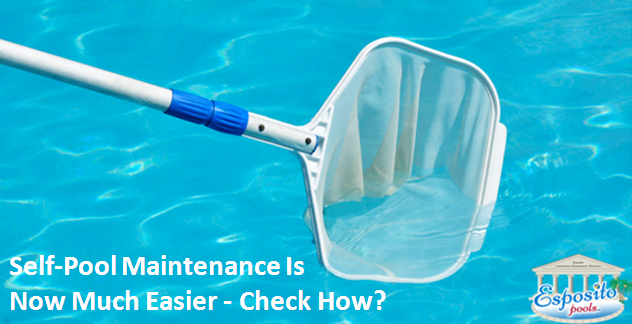 Venture through the suggestions mentioned below for self-pool maintenance which can be practiced weekly or regularly:
1) Skim the Debris - One of the fastest and the easiest way to keep your pool clean is skimming the pool's surface by hand in every few days. For removing leaves, bugs and other unwanted items make use of long-handled net called a hand skimmer or leaf skimmer. Skimming increases the efficiency of the pool's circulation system and lowers the amount of chlorine that you require to add to your pool.
2) Brush the Walls and Tiles - Once in a week, make sure that the pool is vacuumed. However, isn't the only maintenance that should be taken care of. Brushing the walls and tile__ helps minimize the birth of algae and calcium deposits so they don't become larger problems in the future. For plaster-lined concrete pools use a stiff brush while for vinyl or fiberglass walls use a softer brush. For tiles, don't use a hard brush as it might lead to scratching.
3) Clean the Pool Filter - There are different maintenance procedures for different kinds of pool filters. They all require periodic cleaning depending on the type of filter and how often a pool is used. This doesn't mean that you clean the filter more often than recommended as it can actually create hiccups in the filtration process. It is suggested to clean the filter only when the difference reaches 10 to 15 pounds (4.5 to 6.8 kilograms) per square inch.
4) Maintain the pH Level - The pool water should be tested regularly so as to ensure that the water is clean and healthy. The pH scale is a measurement of acidity or alkalinity that runs from 0 to 14. The pool's pH level can be checked with a testing kit. The reading between 7.2 and 7.8 is considered ideal as this range is safe for swimmers and helps sanitizers work at top efficiency. Testing the pH level of a pool is as simple as dipping a strip of paper in the water.
5) Supercholorinate Water - Over a time span: Organic contaminants like ammonia or nitrogen develops in the pool. They in turn give rise to potent chlorine smell that many people associate with pools. To get rid of this harsh odor, it's necessary to superchlorinate the pool water so as to bring it back to normal chlorine levels. Take the services offered by pool cleaning Cypress Company to chlorinate your pool and get the best results.
On a searing summer day, a swimming pool is a welcome respite from the heat. But before you can dive into its cool blue water, you have to perform all the maintenance drudgery that prolongs its crystal-clear perfection. For deep cleaning and regular maintenance you must get in touch with reliable pool cleaning Cypress Company to keep your pool in good condition for years.
read more »
Cleaning Tips: How to Clean Pool Deck Area
A decorative, colored pool deck is an inviting area surrounding the pool that not only provides a functional space for sunbathing but also a perfect place for pool party and barbecuing. Over time, pool decks, whether you own a pool in Cypress or in other city, tend to look dirty due to mildew and mold growth. The black mildew grows more in areas where there is high humidity, i.e. near the pool. That's why experts recommend that homeowners should get their pool decks deep cleaned and disinfected at least twice a year to prevent slipperiness & spread of any disease and must perform monthly cleaning to maintain the original look of their pool deck. So, here the tips to clean your pool deck area: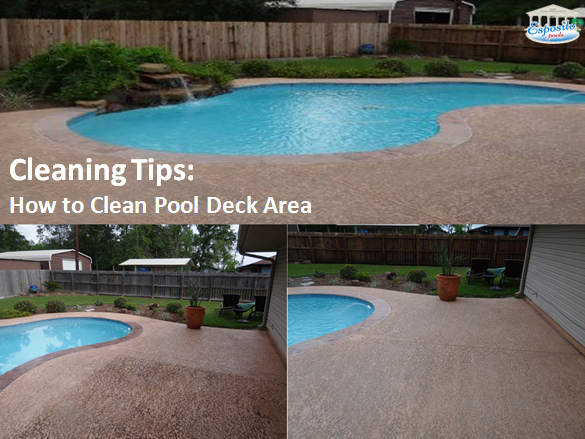 #Tip 1: Preparing the Pool Deck Area: Remove all of the items such as furniture, plants and water toys around the deck before starting your cleaning process.
#Tip 2: Preparing Cleaning Material: The first step in cleaning pool deck is to produce your own effective deck cleaner. Take a large bucket and fill it with warm water and add a small amount of mild bleach or mild degreasing soap. You can also get algae killer and surface cleaner in the market for cleaning decks. After mixing the water and bleach mixture properly, apply it over the deck area using a fiber-based mop.
#Tip 3: Scrubbing & Rinsing: When you have applied the cleaning solution all over the pool deck, it's now time to scrub it thoroughly using scrub broom. This process will help you to remove dirt, mildew or grime from the deck area. For removing stubborn stains use more degreasing soap with scrub brush. After scrubbing you need to rinse off the chemicals and dirt by using pressure washer. This process ensures your deck is completely filth-free.
#Tip 4: Sealing the to Prevent Future Stains: After cleaning the deck, let it dry for sometime, then apply a saturating coat of a sealer to seal the pores and harden the deck material by using a garden sprayer. The sealer will not only provide stain resistance layer for your deck but will also prevent mildew growth by keeping mold spores & water out of the deck pores.
Pool decks are made of different types of materials including concrete, modified cement, ceramic tile, stone, and epoxy aggregate to name a few. Depending on which type of material has been used for your deck area, you should follow the manufactures recommendation for cleaning it. For deep cleaning and disinfection you must call your reliable pool cleaning Cypress company to keep your pool & surrounding area look new forever.
read more »
Call Greater Houston 281-931-5443 or Metro Houston 281-213-9991
Our expert staff is standing by to answer your questions