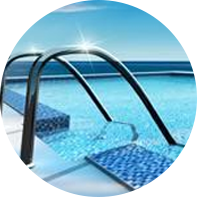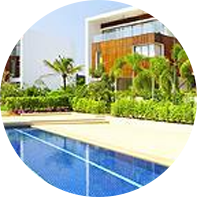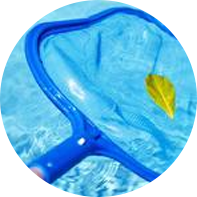 Esposito Pools Inc
We have been taking care of customers under our family name for over 20 years, since 1995. We offer just about everything for your pool needs whether you're looking for the best advice anywhere or needing quality work done. From new pool construction to smaller remodels and renovations of plaster, tile and coping, to weekly cleaning services and all repairs. We install and repair all types of equipment such as pumps, filters, heaters, cleaners, and even slides. You can trust that we are fully insured, trained and licensed and our advice is second to none because we care about you. Read more about:
We offer just about everything for your pool needs. New pool construction and renovation, service and repairs, and installation of all types of equipment such as pumps, filters, heaters, cleaners, and slides.
We specialize in swimming pool remodels, repairs, leak detection, construction consultation and weekly cleanings in Greater Houston, Cypress, Katy, and all surrounding areas.
Pool News
How to Prevent Your Pool Equipment and Pipes from Freezing
Soon the freezing temperatures will give a knock on every door in Houston and Cypress. What can you do to protect your pool equipment from freeze damage? Here are a few tips that might prove helpful to protect your swimming pool equipment during extreme cold.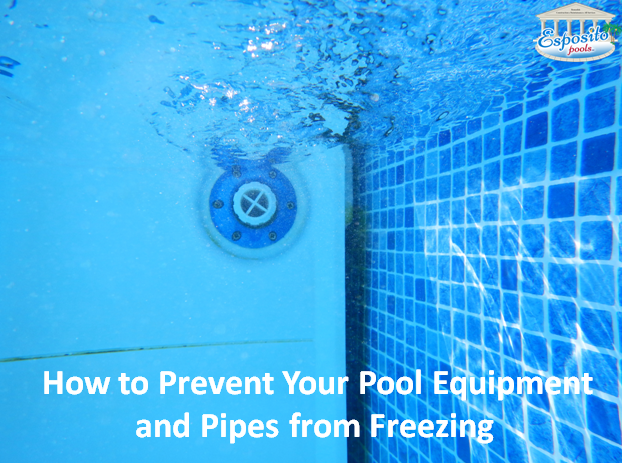 Taking care of your pool doesn't end when you put the cover on. It's important to continue cleaning your pool & equipment during the winter season to prevent freeze damage. It would be far better, if you fix an appointment with a reliable company that offers pool cleaning in Cypress or Houston area.
1. Go Automatic – Always ensure that the main pool pump is running continuously while the temperature is below freezing point. The pool should have a freeze protection device installed which will automatically turn on the pump when the temperature drops down to around 34 degrees Fahrenheit. The freeze protector will keep your pool running until the time the temperature rises above the freezing point. If the freeze protection device does not turn itself on automatically, it's recommended that you call for service as soon as possible, so as to get the situation rectified.
2. Keep Your Pool Clean – One needs to always make sure that their pool remains clean. If your skimmers and main drain get blocked with leaves and other debris, then the pump will not move enough water to prevent freezing. No matter its cold outside, do not forget to clean the skimmer baskets daily if the need arises. Call your reliable pool cleaning Cypress Company to get your pool cleaned properly & professionally.
3. Maintain the Proper Water Level – The water level tends to go down in extremely cold weather. If the water level gets too low, there are chances that the skimmers might run dry and cause the pump to lose prime. If this happens, then there will be no water movement through the pool equipment and the plumbing line is certain to freeze.
4. Drain the Backlash Line – Make it a regular habit to remove and drain plug or open the hose bib on the backwash line. Backlash line follows the tendency of retaining water in them. If this water is not drained on time, then backwash line can freeze and ultimately break.
5. If there is No Power Supply for a Longer Duration – In an event you lose power supply of your house for a longer duration than expected; don't forget about the pool equipment. Make sure to remove all the drain plugs from each and every piece of equipment, be it pump, heater or filter. Cover the pool equipment either with blanket or tarps. This may provide you with just enough protection to keep the equipment and plumbing from freezing.
Be sure to keep your swimming pool in great condition over the winter months to provide years of enjoyment! Before you can dive into its cool blue water in summers, you have to perform all the maintenance enlisted above during winter months. For cleaning pool to protect against cold and other regular maintenance, you must get in touch with reliable pool cleaning Cypress Company who will provide exquisite services to keep your pool in good condition for years.
read more »
Self-Pool Maintenance Is Now Much Easier - Check How?
"The secret to pristine pool health is regular and routine care." Swimming pools are amazing in all the four seasons: spring, summer, fall and winter. They somehow make the person feel rejuvenated and refreshed. However, the quality of pools matter!! Keeping the pool sparkling clean is not as difficult as you might think and this is where pool cleaning Cypress Company steps in. All pools are different, and so are their maintenance needs. Unlike other service providing company which charge extra bucks and offer not-so good services, we are a reliable team of experts who will ensure that the pool stays in healthy condition for years.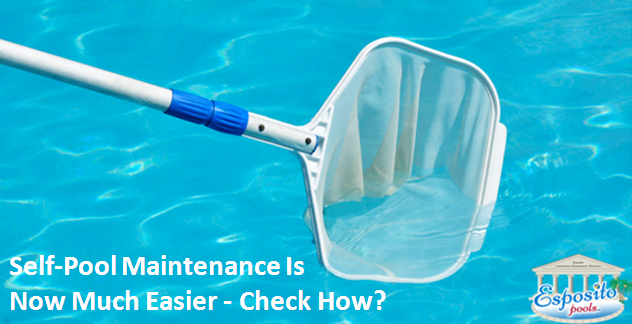 Venture through the suggestions mentioned below for self-pool maintenance which can be practiced weekly or regularly:
1) Skim the Debris - One of the fastest and the easiest way to keep your pool clean is skimming the pool's surface by hand in every few days. For removing leaves, bugs and other unwanted items make use of long-handled net called a hand skimmer or leaf skimmer. Skimming increases the efficiency of the pool's circulation system and lowers the amount of chlorine that you require to add to your pool.
2) Brush the Walls and Tiles - Once in a week, make sure that the pool is vacuumed. However, isn't the only maintenance that should be taken care of. Brushing the walls and tile helps minimize the birth of algae and calcium deposits so they don't become larger problems in the future. For plaster-lined concrete pools use a stiff brush while for vinyl or fiberglass walls use a softer brush. For tiles, don't use a hard brush as it might lead to scratching.
3) Clean the Pool Filter - There are different maintenance procedures for different kinds of pool filters. They all require periodic cleaning depending on the type of filter and how often a pool is used. This doesn't mean that you clean the filter more often than recommended as it can actually create hiccups in the filtration process. It is suggested to clean the filter only when the difference reaches 10 to 15 pounds (4.5 to 6.8 kilograms) per square inch.
4) Maintain the pH Level - The pool water should be tested regularly so as to ensure that the water is clean and healthy. The pH scale is a measurement of acidity or alkalinity that runs from 0 to 14. The pool's pH level can be checked with a testing kit. The reading between 7.2 and 7.8 is considered ideal as this range is safe for swimmers and helps sanitizers work at top efficiency. Testing the pH level of a pool is as simple as dipping a strip of paper in the water.
5) Supercholorinate Water - Over a time span: Organic contaminants like ammonia or nitrogen develops in the pool. They in turn give rise to potent chlorine smell that many people associate with pools. To get rid of this harsh odor, it's necessary to superchlorinate the pool water so as to bring it back to normal chlorine levels. Take the services offered by pool cleaning Cypress Company to chlorinate your pool and get the best results.
On a searing summer day, a swimming pool is a welcome respite from the heat. But before you can dive into its cool blue water, you have to perform all the maintenance drudgery that prolongs its crystal-clear perfection. For deep cleaning and regular maintenance you must get in touch with reliable pool cleaning Cypress Company to keep your pool in good condition for years.
read more »
Call Greater Houston 281-931-5443 or Metro Houston 281-213-9991
Our expert staff is standing by to answer your questions