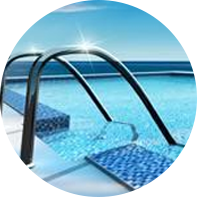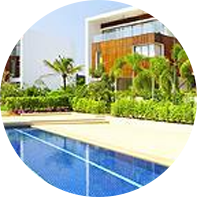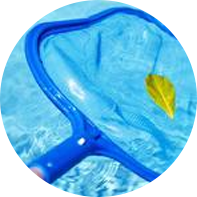 Esposito Pools Inc
We have been taking care of customers under our family name for over 20 years, since 1995. We offer just about everything for your pool needs whether you're looking for the best advice anywhere or needing quality work done. From new pool construction to smaller remodels and renovations of plaster, tile and coping, to weekly cleaning services and all repairs. We install and repair all types of equipment such as pumps, filters, heaters, cleaners, and even slides. You can trust that we are fully insured, trained and licensed and our advice is second to none because we care about you. Read more about:
We offer just about everything for your pool needs. New pool construction and renovation, service and repairs, and installation of all types of equipment such as pumps, filters, heaters, cleaners, and slides.
We specialize in swimming pool remodels, repairs, leak detection, construction consultation and weekly cleanings in Greater Houston, Cypress, Katy, and all surrounding areas.
Pool News
Create a Private Outdoor Pool Area With the Help of a Professional Company
With smart landscaping solutions including garden walls, fences, and stone walls, it is possible to create a private oasis with your luxury pool at the center. Even if you take the proper steps to create privacy in your outdoor pool area, there are certain steps that must be followed to ensure that your pool is safe and clean. Working with a professional company offering pool construction, maintenance and cleaning services in Houston can ease your mind.
Below are enlisted some of the options that will yield a private space for swimming in your backyard.
LANDSCAPING – TREES AND HEDGES
A garden wall around your pool area can help you create a secluded area that will simply add more enjoyment to the pool and spa. Consider the plantation of deciduous shrubs, evergreen trees and flowering plants to give the area a more layered and natural look. The variety of depth and height creates visual interest and greater appeal. However, make sure that the growth rate of the species of trees you are considering to plant grow at a slower pace and reach mature height after a decade or so.
If you are considering planting deciduous trees in the landscaping plan, it's highly recommended to keep them far from the pool so as to avoid the nuisance of falling leaves in the water.
FENCES AND WALLS
There are available an extensive range of design options for privacy fencing, it is very much possible to customize a look that fits with the exterior of your home as well as other backyard elements. The wood and the composite fencing can be installed alone too. However, if you want to give a more natural look that has a perfect blend with overall landscaping, go ahead with wood and the composite fencing along with natural garden backdrop. Custom fences can be made in virtually limitless designs and include decorative elements that make them unique.
If you wish to go beyond the traditional fencing, you can include stone walls or custom masonry structures that block your swimming pool area view from outside. The slope of the property determines the height and best location of the wall. Mortared stone walls are sturdy, natural-looking, and can be built in a variety of sizes to meet the needs of your property.
Discuss the landscaping options for creating privacy garden, fences, and walls around your pool with your local pool company. A specialist can navigate the local codes and requirements that will affect your choice and assess your property to determine the best option.
When creating privacy in and around the pool area, homeowners often choose to work with a company that specializes in pool cleaning in Houston along with repairing and remodeling. Esposito Pools in Houston provides ease of mind with all your pool requirements and can help ensure that your swimming pool remains in top structural condition for many years to come.
read more »
Winter, Autumn, or Spring Pool Installation – When is the Right Time?
At any time of the year, a question that often pops up in the mind of the swimming pool owners is "When is the best time to have my pool installed and get the best deal, Fall/Winter or Spring?" No doubt, Autumn, Winter, and Spring are the best months to consider building a pool. Why?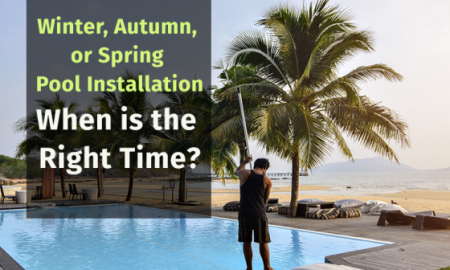 Well the answer to this question, at least in most cases, is relatively simple. You can have your pick of the company which offers best pool repair services in Houston. The following are the advantages of Winter, Spring, and Autumn Pool Installations:
Advantages of Fall/Winter/Spring Inground Pool Installation:
1. MORE PERSONALIZED SERVICE – The busiest season for all the pool builders is during the warmer months of the year. However, in the months of fall, winter and spring, they can give you more personalized service. So contacting the best pool repair company in Houston, especially during the time when they are not busy, gives you much better experience and quality of service.
2. LANDSCAPING – The winter, fall and spring months are considered the best in many areas of the country for planting grass. The installation of a swimming pool always cause some damage to a yard, it will take some time to re-grow the grass/vegetation around the pool area. This is why it's typically better to give yourself 4-6 months for proper landscaping and vegetation growth.
3. LESS TIME LOOKING AT THE POOL – When thinking or planning to have a pool installation either in fall/winter or in spring, the biggest advantage that one can think of is that they have to wait 4-7 months before they can use their pool after its completion is too much to bear. For others, the money saved makes the wait well worth it.
4. SOME DISCOUNTS & SAVINGS - This is an age old myth that people carry in their mind, however, discounts & savings vary as per pool design you select. But each season has its own pros and cons. No matter the season, the overhead and labor costs remain constant. Material prices fluctuate throughout the year and distributors evaluate all costs of material the beginning of every year.
Once you have financially weighed all pros and cons it's time to allow your dream to become a reality. The items to consider carefully are:
• Different pool sizes
• Different pool shapes
• Which pool features to add
The best advice when building a Swimming Pool
Always do your research first. A pool is the 2nd highest investment for homeowners, with this said, a homeowner should not only do research on the size, shape, and features but also on the contractor themselves.
1. The cheapest is not always the best in this industry. Scam contractors that take your money and never return to the job site – they are out there, BEWARE!
2. Ask for references or visit new pools constructed in your area that have been built by your contractor.
3. Check out the reviews of the company offering pool repair services in Houston.
read more »
Call Greater Houston 281-931-5443 or Metro Houston 281-213-9991
Our expert staff is standing by to answer your questions